{ Health } WEEK 6 - Body Transformation Overview - February 2016 #Inspiringmumsfit
EATING | ENERGY | EXAMPLE
Hey Mummabears!
Ok, interesting week to say the least but started out with another B-A-N-G! Like a perfect right hook to the fat on my body, with yet ANOTHER 1cm shredded off my waistline! Yes, seriously! I know I am just as impressed! It means everything I am doing in food and exercise is working! Toot Toot!
Due to this week being a bit c-raazyyyy... I haven't been posting every main meal I have, sorry about that guys, my headspace just wasn't there to take as many pics. Usually it's 3 per day of my meals, I was basically sticking to salads and shakes. I did have a cheat meal this Saturday night, beef dairy free nachos, a little naughty but only once for the week.
My supplements I got from Nitro Gym have gone now and I have been using what my husband has in the cupboard. It's pure basic whey protein, no flavours or anything added to it just pure protein. It doesn't taste nice at all and I think it hasn't been as efficient in helping me with muscle gains, although it's hard to tell. I am looking forward to the coming week ahead (Week 7) as I'll be starting a new supplements range coming onto the market. I have specific goals to reach, by April/May I need to be looking really fit and lean by Fitspo where I will be working at the stand for the supplements as a Brand Ambassador to help connect other fitness people connect with good quality products. Very exciting! I can't wait, but it does mean I need to turn things up another few notches!
Eating...
Eat regularly. Eat Clean... This is my message to you.
What is "eating clean" anyway?
Eat at least 5-6 meals per day, consisting of at least 2-3 small snacks per day, include:

Protein, fresh fruit & veg, a complex carbohydrate for each meal.

Clean is limited to only 1-2 ingredients.

A long list is not human-made and not part of clean eating.

Manage salt and sugar intake
No refined or processed foods, including:

White flour
Sugar
Bread
Pasta

No trans fats, anything fried or high in sugar.

No preservatives, additives, toxic binders, stabilizers, emulsifiers, fat replacers.

Look to include essential fatty acids or EFAs
Farm fresh eggs, the whole egg, not just the whites
Include nuts into your diet, Almonds are great
Portion control and the right % of each type of foods
Cook your own meals!
Combine protein with carbs
Don't rush your meal, enjoy and appreciate what it will be doing for your body.
Source: Clean Eating Magazine
I haven't done as much meal prepping the last 6 weeks simply because I like to cook fresh meals. But, moving into Week 7 I will not be photographing my every meal because they will essentially be the same, boring for you, but healthy and more organised for me! :) Not to mention it is actually cheaper to do it this way overall.
Breakfasts:
Fruit Salad; or
Eggs/Avocado/Tomato; or
Eggs/Bacon/Mushroom; or
Fruit Protein Shake
Lunches:
Broccoli, Asparagus, Zucchini & Carrot Spaghetti lightly blanched in chicken stock water (from boiled chicken), with Roasted mixed herb cherry tomatoes; or
Salad with Smoked Salmon/Tuna; or
Fruit Protein Shake
Dinners:
Chicken - boiled in water with turmeric, cardamom pods, paprika and cayenne
Sweet Potato (baked chips or steamed medallions)
Green Beans
Broccoli
Snacks
Almonds & Fruit; or
Fruit Protein Shake
Energy...
Martha from Victoria asked me this week:
"Where oh where do your find the time to exercise and cook such amazing meals, heather or shall I ask where oh where do you find the energy lol"
My answer...
"Great question this took all of 15 mins max to cook ☺. exercise - i do it when everyone else is asleep. I get the energy from the food and exercise :)"
Example...
Setting an example for my kids in what to eat and exercising is really important to me, as it should be for many parents. We all want the best for our lil'cherubs after all, right? Teaching them early and making it fun rather than a drag will help them make it a natural part of life.
I've taken to walking from the local shops to pick up my daughter to encourage her to walk and keep moving, sometimes I take her scooter or walk Roxy. I only do it a few times a week especially when the sun is out, it's nice to get the sun on your skin for a short walk!
Setting an example at home like meal prepping is good too. Today I wish I had my phone to take a photo, but I made some carrot spaghetti and got my son to take one end of the long carrot piece while I had the other and we chomped on it until we kissed :) It was fun, he loved it and it was healthy little snack for him! Showing the kids what I do, how I prepare and cook meals and have them ready to eat for the week is good for them. Being organised and less stressed at dinner time also shows them that mum's got her shizz together too! Another great way to show them that eating well, being organised and training is part of a lifestyle easily managed, not a chore or too hard to do.
Thanks for making it to my Week 6 overview, hope it helps you with your journey. I get loads of private messages from people or comments saying I have inspired them just by sharing my daily journey via Instagram and Facebook. I love to answer questions about the food, exercises and supplements, please never be worried about asking or commenting of my posts, I love hearing from you! So make sure you are following up with me on #inspiringmumsfit. After the awesome and positive results I've had the last 6 weeks, I am really looking forward to taking things up another level and knocking this one out of the ballpark over the next 6 weeks to reach my 12 week milestone! Come along for the ride, I'm even more fired up to take this to the stage and beyond!
While my week has been one of the most confronting, overwhelming and challenging I've had in a long time to the point I was going to give it all up, everything, yes, even this fitness gig and Inspiring Mums... but you know what brought me back to "reality"....
YOU! :) Thanks for your support and being there when I fall apart ladies I really appreciate it. I'm only human afterall.... ;) Time to crash into Week 7 with determination and focus like never before!
BRING IT!
With Inspiration & Courage,
x Hbomb
PS: Are you on Instagram? Let's connect!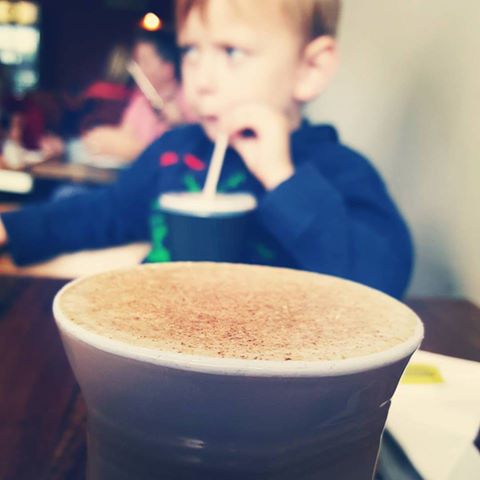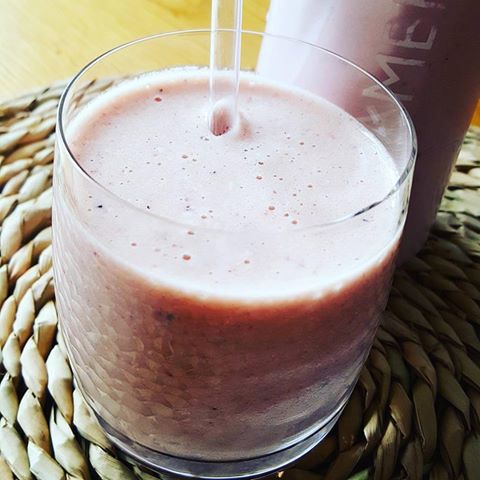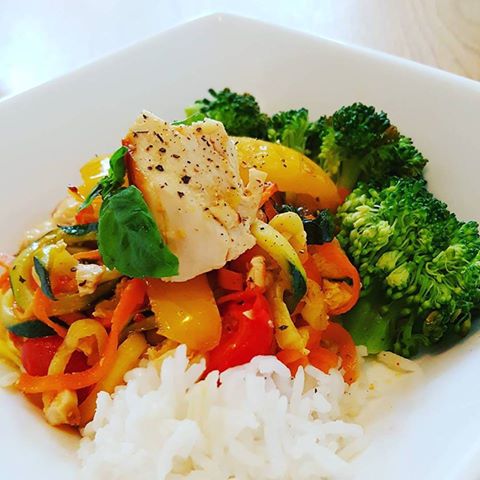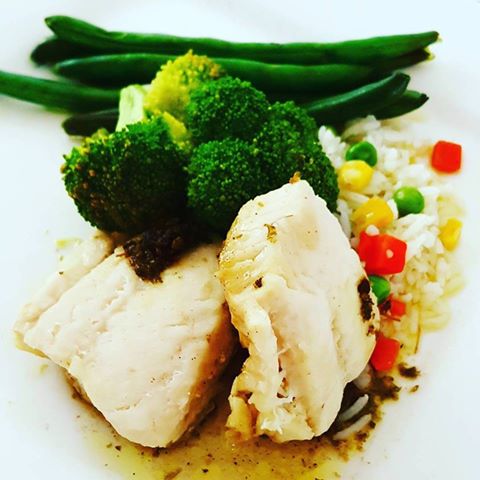 Quick Snapshot
Weight & Measurements:
Starting Weight: 61kgs | Waist: 88cm
Week 1 Weight: 59
Week 2 Weight: 57
Week 3 Weight: 57 | Waist: 84cm
Week 4 Weight: 56 | Waist: 83cm
Week 5 Weight: 56 | Waist: 82cm
Week 6 Weight: 56? | Waist: 81cm YAY!!
Note: I have stopped weighing myself simply because I can see the definition in my body and the changes I have made, I don't need to see the actual figure of weight loss I know I have lost weight.
Energy (food calories) Intake: (reduced this week)
Rest Day: 1400 p/d
Workout Days: 1800 p/d
Carbs 20% (80-100g)
Fats/Oils 30% (67g)
Protein 50% (250g)
Exercise...
Great feedback from my PT this week as well, I killed it in both of my sessions for shoulders and legs, probably because I was angry at the start of the week and pushed harder. I haven't been as sore afterwards and seem to be recovering quickly with minimal supplements.
I really enjoyed this week of training, it was hard, but it was very enjoyable. I am now doing better and able to push myself harder because of my PT sessions with Brooke, just picture my punisher with me when she isn't there telling me I have to do two more if she helps me bahaha, thanks for that! :)
I've had a tightness in my neck this week, sleeping wrong or weights, not sure as I have done a lot of back work this week. I have to say my back is now starting to show great definition and I am happy with it, although it's a tough area I find to reduced the fat build up. I will get there!
The Check-In!
Measurement check earlier this week!
A comparison from Week 1 to Week 6
TIP: Look after yourself!
get a mani-Pedi :) Will put a spring in Your step!
This week has been rather stressful to say the least. Honestly, it started out shit and got shittier... while I felt guilty this week having some pampering I needed it, I got a massage on the chair, my trotters got pretty and even my feet-fans on Instagram loved it hehe (yeah a little weird but funny!) got my nails done too and felt a little better knowing I was doing something that will maintain me.
Inspiring Recipes waiting for you here...